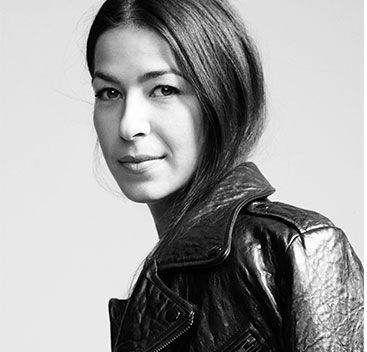 Rebecca Minkoff
With a vision of building a lifestyle brand for women like herself — fun, independent and fearless — Rebecca Minkoff has found a unique niche among fashion-forward, modern women around the world.
Rebecca founded the brand in 2005 with her brother and the Company's CEO, Uri Minkoff. Together, Uri and Rebecca have grown the Rebecca Minkoff brand into the largest global fashion label led by a female millennial designer.Today, the Rebecca Minkoff brand spans ready-to-wear, bags, footwear, jewelry, watches, and tech. Her unique vision for the brand is singularly focused on her ideal millennial girl, who experiences all of life's exciting moments, with her confident, go-anywhere, do-anything attitude. The brand is distributed in over 900 stores worldwide, with flagship stores in New York, San Francisco and Los Angeles, and Chicago. The brand also has free-standing stores in Hong Kong, Korea, Dubai, Abu Dhabi, and Bangkok.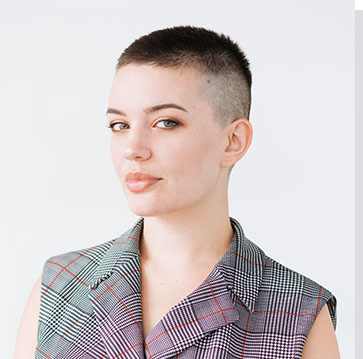 Shannon Levis
Shannon is a Client Solutions Manager at Facebook, working with leading brands in the travel industry to help them get the most out of Facebook and Instagram. After spending nearly a decade working in marketing for multimillion dollar brands and startups, Shannon knows what truly drives connections between brands and people - It's how well you're able to tell a genuine story that evokes strong emotions.
Outside of work, Shannon helps artists and small businesses build their brands and tell their stories through social media platforms. Shannon is passionate about the power of social media to build communities and to have a positive social impact on the world.
Shannon holds a Bachelor of Arts degree in Cognitive Science from UC Berkeley.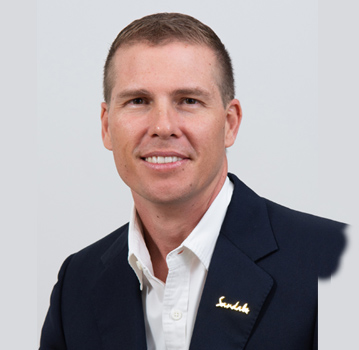 Adam Stewart
Adam Stewart is Deputy Chairman of Sandals Resorts International (SRI), the company founded by his father, Gordon "Butch" Stewart that owns and operates the world's most recognized brands of luxury all-inclusive resorts including adult, couples-only Sandals Resorts and family-friendly Beaches Resorts.
Prior to focusing on his role as Deputy Chairman, Stewart spent more than a decade as Chief Executive Officer of the organization, leading the brand's transition to its now Luxury Included® signature and overseeing a period of great expansion that also introduced the region's first over-the-water accommodations.
Deeply committed to the region, he is the President of the Sandals Foundation, a 501 (c) (3) nonprofit organization aimed at fulfilling the promise of the Caribbean community, serves as 1st Vice President of the Jamaica Hotel & Tourist Association and is chair of the country's Tourism Linkages Council, which seeks to enhance the capacity and competitiveness of local suppliers, making the strength of tourism work for all.
A graduate and active alumnus of The Chaplin School of Hospitality & Tourism Management at Florida International University, Miami, Stewart lives in Montego Bay, Jamaica with his wife Jill and the couple's three children.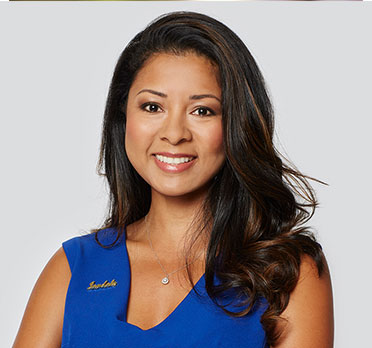 Debbie-Ann White
Debbie-Ann White is Senior Vice President of Public Relations and Promotions at Unique Vacations, Inc. (UVI), an affiliate of the worldwide representatives for Sandals Resorts International (SRI), parent company of Sandals Resorts, Beaches Resorts, Grand Pineapple Beach Resorts, Fowl Cay Resort and Your Jamaican Villas. She is responsible for the organization's overall reputation, as well as crafting the strategic direction and overseeing the implementation of individual brand campaigns. Her award-winning work has helped establish Sandals Resorts International as the undisputed leader of Caribbean vacation experiences.
Despite the responsibility of her position and the corporate title that accompanies it, when Debbie-Ann White thinks about her role representing some of travel's most well-known brands, the first thing that comes to her mind is surprising. "Most of what I try to do every day is to align our brands with partners and opportunities that bring out the best in them. Relationships are what matter most," says White. "At heart, I am the quintessential matchmaker."
Fitting for a woman who runs one of the world's most romantic brands, Sandals Resorts, and telling about her approach to business which is collaborative, thoughtful and always focused on results. Under her helm, White has launched a variety of impressive initiatives featuring distinguished partnerships with Wheel of Fortune, McDonalds, Greg Norman, Sesame Workshop, Bride's Magazine, Mondavi Wines and many, many more. She has also orchestrated numerous celebrity events, resort grand openings and press events around the world and is the creator and producer of Social Media on the Sand, Beaches Resorts' annual gathering of parent influencers. She has recently been named EBONY Magazine's 2018 Power 100 list (Women Up) of the world's most influential and inspiring African Americans.
Debbie-Ann White lives in South Florida where she tends regularly to her most important relationships: husband, Lorin and daughter, Lian.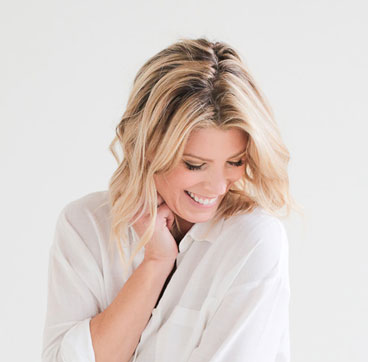 Landyn Hutchinson
A natural motivator and extrovert, Landyn genuinely loves sharing her life with her community. She's creative, she's witty, and sometimes she drops her kids off at school without a bra on because, well, it's early. Since starting her lifestyle website, Landyn has cultivated a highly engaged audience of women (and men!) that she affectionately refers to as her Tribe. She'll be the first to tell you that these followers-turned-friends help her just as much as she helps them. Living with Landyn is a community of people who are just better together, and Landyn makes sure that it stays that way. Whether it's sharing styling tips, recipes, workout recommendations, or the perfect shade of nail polish (which, by the way, is OPI Funny Bunny), each day Landyn strives to support and encourage each and every member of her tribe. And perhaps most importantly, she's there to remind them that even though life may look really pretty in photos, it isn't always picture perfect: It's Authentic. It's Exciting. It's ALL. THE. THINGS.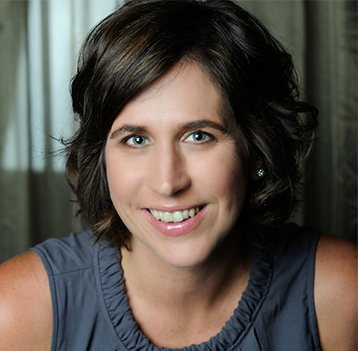 Julie Nowell
Julie Nowell, founder and principal of 3c Consulting, launched her personal blog 3Chickens and a Boat in 2012. From there, Julie launched the award winning website BLUNTmoms in 2013 which draws half a million readers each month and has over 1,200 syndicated contributors. Knowing both the influencer side of the business, but with a background in Corporate Program Development, Julie brings a unique strength to Digital Marketing.
Currently Julie's company 3c Consulting offers brands and influencers online support in sales, marketing strategies and business development through their coaching and management programs. She balances work, life and family while free-ranging the chickens and working under an apple tree on Salt Spring Island, on Canada's west coast.